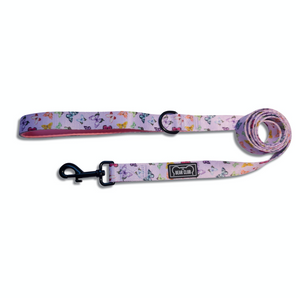 The Bear Club AU
"Rainbow Butterflies" Leash
Regular price
$15.00
Sale price
$19.00
Unit price
per
A stunning lavender butterfly design that is perfect for the gals!
The Bear Club leashes are made from neoprene padded handle for a soft grip, polyester strap, webbing, heavy duty black hardware and clasp.
Available in 2 sizes. 152cm in length.
Safety first. Please always monitor your pet while you are using this leash. The Bear Club is not responsible for any damage or misuse.
---