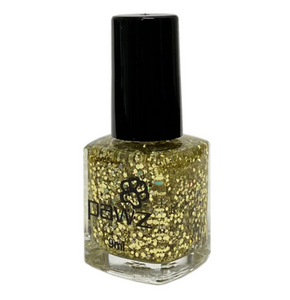 Pawz
Pawz Nail Polish - Glitter Gold
Regular price
$9.00
$0.00
Unit price
per
PAWZ NAIL POLISH - NEW VEGAN RANGE!
Pawz Nail Polish Vegan Range is safe for use on dogs.
Vegan cosmetics have proven to be better for those who have sensitive skin.
It is long-wearing and chip resistant.
It is a professional quality high gloss nail polish that looks absolutely fabulous on.
Application is easy as the nail polish is quick drying and requires only one coat unless you desire more.
Formaldehyde, Toluene & DBP Free.
Got an attention-seeking pooch that wants to be Queen Bee of the Doggie Park? Then wack some of this polish on her nails and watch heads turn as her nails dazzle in the sunlight.
---